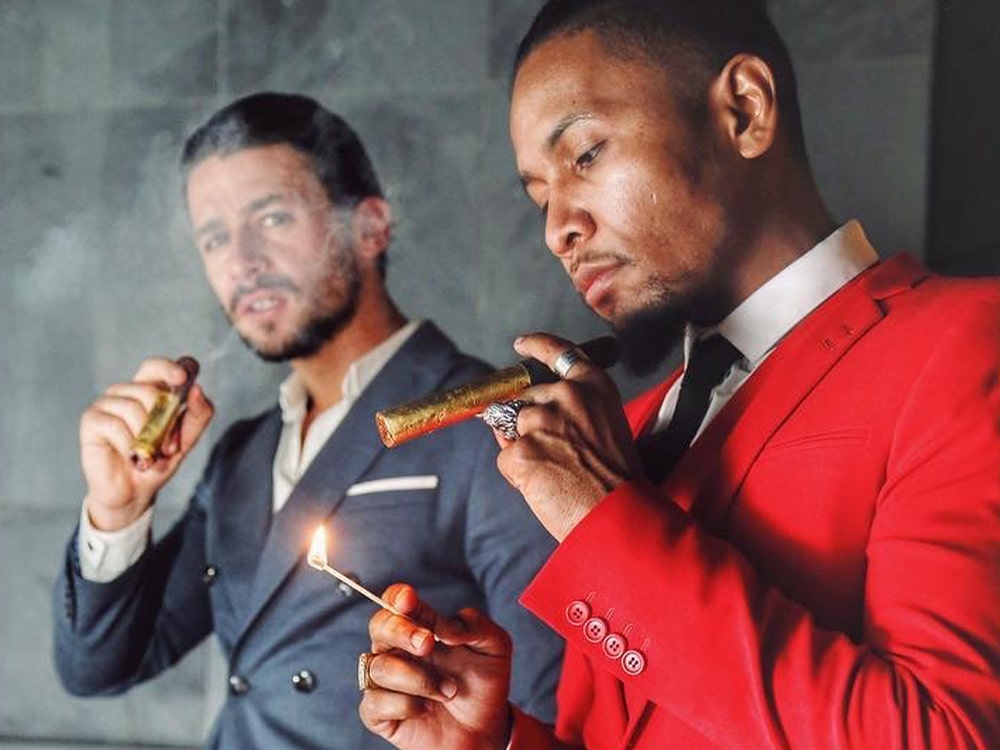 24CT GOLD LEAF CIGARS
ITALIAN ELEGANCE, FRENCH KNOW HOW & BRITISH PRESTIGE
Experience the magic and unparalleled prestige of smoking a SUA ALTEZZA (Italian for 'Your Highness') cigar. Luxurious and opulent cigars to punctuate those magnificent moments in your life.
SUA ALTEZZA breaks the rules of the traditional cigar industry creating not only luxury cigars but a luxury statement that epitomises the sense of wealth, success, class and luxury.
"THE DOM PERIGNON FOR CIGARS"
— HIGHSNOBIETY 2019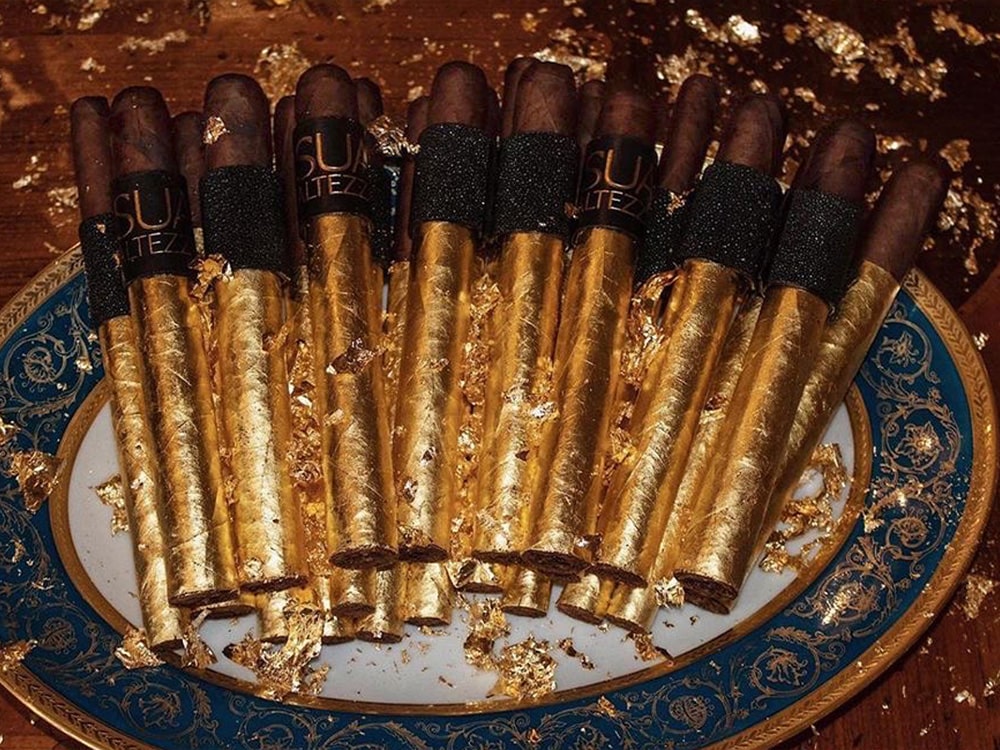 IT'S NOT JUST A CIGAR, IT'S A CELEBRATION
THERE IS A CERTAIN FLAMBOYANCE AND VINTAGE CHARM THAT COMES WITH SMOKING A SUA ALTEZZA CIGAR. A CELEBRATION OF SUCCESS
A SUA ALTEZZA Cigar is more than just a cigar, it's a celebration, an unforgettable experience of luxury. It's the arrogance of success and the sweetness of victory. The private indulgence and the public statement that you have arrived. It's the gift for the person who has everything, it's the corporate edge, it's a statement like no other. Celebrate those poignant moments in your life with the pure opulence of a SUA ALTEZZA 24ct Gold leaf Cigar.
OPULENCE ROLLED IN A LEAF
— THE PUREST GOLD '24 KARAT'
SUA ALTEZZA TOBACCO
EXCLUSIVELY SOURCED AND SELECTED
Each cigar is handmade in Costa Rica with the finest tobacco leaves sourced specifically for Sua Altezza with a secret blend from Dominican Republic, Nicaragua, Peru and Ecuador.
Our cigars begin with a specially sourced Volado leaf to provide the perfect burn, an exclusive Ligero for that bold full bodied smoke and slow burning nature. Combined with the finest Seco leaf to add the precise amount of smoothness and Capote for the perfect bind. Then wrapped in Capa, Havana Maduro to add a touch of spice and that hint of dark chocolate and roasted coffee bean aftertaste.
A medium bodied hand rolled cigar with a light smoke with an earthy crude sweetness, culminating in a warm feeling and excitement as you ponder the golden ash that remains.